Dinosaur Electronics 3850712.01 Replacement
USE DINOSAURS 3850712.01 BOARD ONLY TO REPLACE PREVIOUSLY
PROPERLY INSTALLED DOMETIC® 3850712-01 BOARDS.
Built in Ignitor.

2-way or 3-way operation.

Fuse protected.

Variable Temperature adjustment for those FIXED TEMP refrigerators.

The CHECK light comes on after each ignition try fails to sense a flame.

Repeats the 3 try ignition cycle at 30 minute intervals if no flame is sensed.

* In 3-way models, the DC element will drop out and the DC mode light will flash, if the voltage level falls too low  for more than 10 seconds.

Instruction sheet

Three year warranty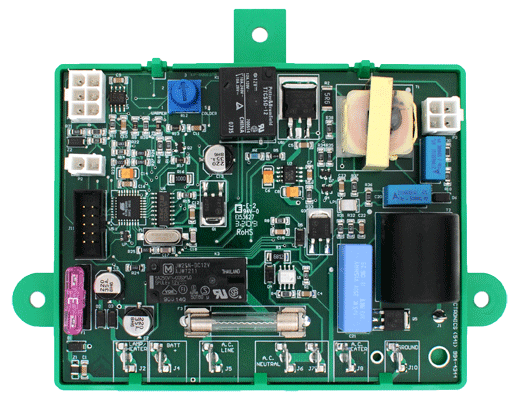 DO NOT USE DINOSAURS 3850712.01 TO REPLACE ANY OLDER
DOMETIC® BLACK BOXES OR THE DINOSAUR MICRO P-711.