Company Info
Information about Dinosaur Electronics, shipping and mailing address and hours of operation.

Customer Service
Email Support Form, Troubleshooting tips, Flowcharts, Pinouts, Manuals and Instruction sheets, FAQs and on-line resources.

Warranty Info
Information about our 3 year warranty and return policies on our circuit boards and 1 year warranty for Testers.

Online Sales Info
If you own an RV and would like to purchase one of our products, contact a local dealer in your area or find a retailer on this list.

Distributors
Are you an Auto, Marine or service center? A Mobile RV repair service? Check out one of our Distributors that carry our products.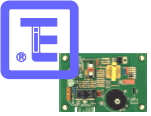 Dinosaur Ignitor Boards