Dinosaur Electronics 3850415.01 Replacement
* Use the 3850415.01 to replace Dometic's® 3850415-xxx Black Box Board

2-way or 3-way operation.

Fuse protected.

Variable Temperature adjustment for those FIXED TEMP refrigerators.

The CHECK light comes on after each ignition try fails to sense a flame.

Repeats the 3 try ignition cycle at 30 minute intervals if no flame is sensed.

DC element will drop out and the DC mode light will flash in 3-ways if the voltage level falls too low for more than 10 seconds.

Easy to remove cover included.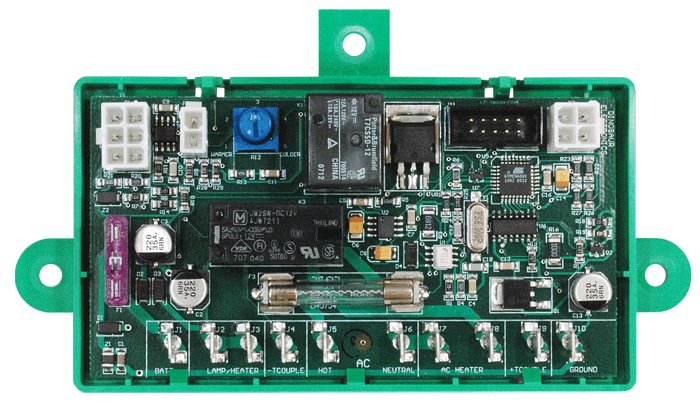 *The 3850415.01 is designed to replace Dometic's® part number 3850415-xxx. Do not attempt to replace
any other Black Box Board part number with this board.
If replacing a 3850712-xxx please use a Dinosaur's part 3850712.01
If replacing a Black Box Board with a part number that begins with "293" please use a Dinosaur's part MICRO P-711
* See reference chart for further information